Process
Discovery / Strategy
Using Iterate, I created a user survey and shared the survey with friends, a handful of wine/beer appreciation groups on Facebook and Reddit, and a few other interest groups, ensuring a diverse response group. With over 75 responses, I had a lot of input to work with.

My original idea of giving users the ability to keep track of bottles they have stored at home was clearly not necessary nor desirable as the target demographic for this app is not hard core collectors. Rather, it is people who appreciate wine and beer, but who want additional tools to help them keep track of their favorites as well as discover new tastes.

Survey takers ranked certain factors in terms of what most influenced their decision when choosing which wine or beer to order. For both wine and beer, survey takers first prioritized familiarity with a certain bottle or brew, with recommendations from friends in close second.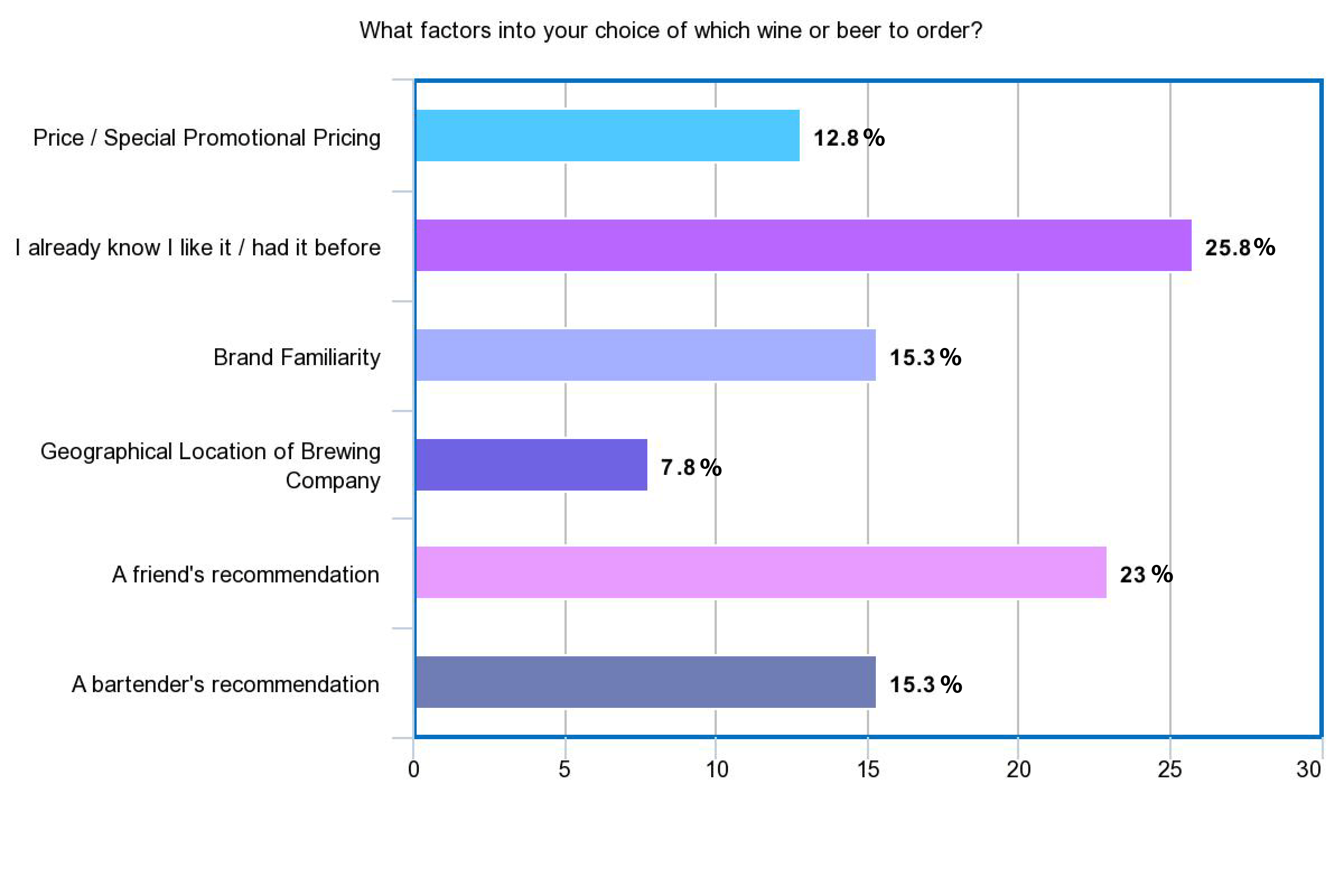 I created a list of user stories based on the features survey takers were most interested in, and then created user flows to determine the app navigation. The navigation bar included links to the dashboard, "Add to Your List", "View Lists", and "View Wishlists".

Simple thumbnail sketches for each page helped determine the minimum information required. High fidelity wireframes helped further organize the structure of the screens.
Visual Design
Given the desire for simple, clean design, I created custom icons and graphics based on modern line-based design.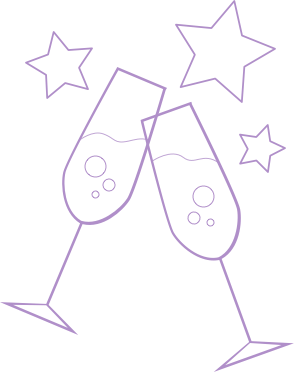 I designed custom icons for different types of glasses depending on the type of wine or beer served. This simple detail added character to the "View List" and "Add an Item" sections.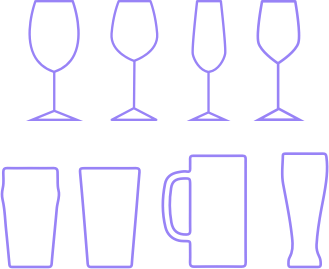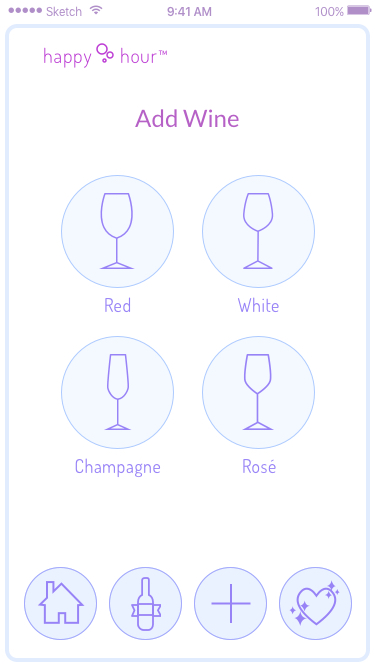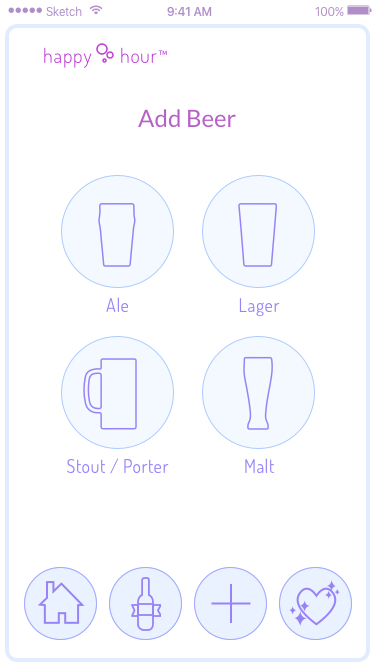 I conducted a focus group with three potential users, and they agreed that some form of brown or earthy tones would be appropriate for a wine/beer related product. However, after a few iterations and then testing a completely different color scheme, I put together a clickable prototype with a bright, airy, and fresh scheme that didn't contain any earthy tones. This color scheme tested much better with the focus group than the schemes I initially showed them.