Project
For over 20 years, Heritage Auctions catalogers made use of 20+ "legacy" applications, many of which were built for individual teams of just 2 or 3 employees to use. With no central program to access data, employees scrambled between multiple different programs to handle simple tasks, simply lacking the proper tools to complete their work. Teams throughout the company were constantly behind on deadlines due to cumbersome technology that took too long to use, and vital data was "stored" on sticky notes passed from desk to desk, and Excel spreadsheets with stale data, inaccessible to supervisors or executives. A more robust, modern, and user friendly solution was sorely overdue.
Nexus is a permission-based centralized application designed to empower employees to handle their workload within one application, and not only meet deadlines, but exceed manager expectations. Nexus includes tools that digitize processes that once scraped by on those sticky notes and Excel spreadsheets. Not only are Catalogers using Nexus, but Client Services representatives, Operations Team Members, and Shipping Associates. Outdated data and cumbersome workflows are replaced by live data, an alert system, an automated worklist, and more. Using an updated management system, team leads and managers can save 10+ hours a week that were once spent writing stale data on whiteboards and divvying up work.

My Role
I took on the task of designing tools for Collectibles Catalogers across 16 different departments throughout the company, and facilitating their move from their legacy applications to Nexus to ensure adoption. My responsibilities included initial research and observation, stakeholder and user interviews, use case studies, wireframing, code test design, QA testing, stakeholder testing, training / launch, and follow up. As a design team at Heritage, we have a
design process
we follow to ensure best results.
The example below shows the World Coins Cataloging page that we designed and built. With cataloger permissions assigned, only the applicable employees can edit this information.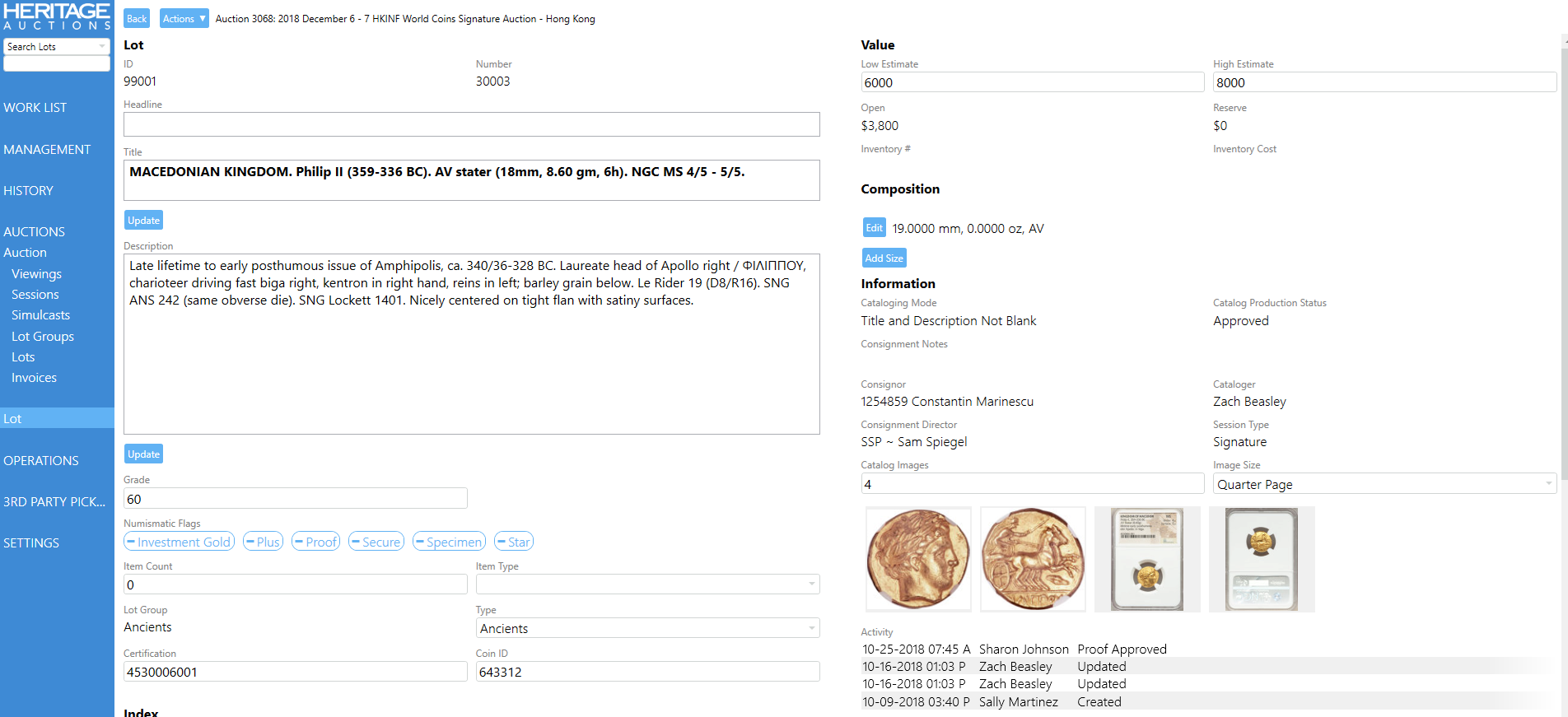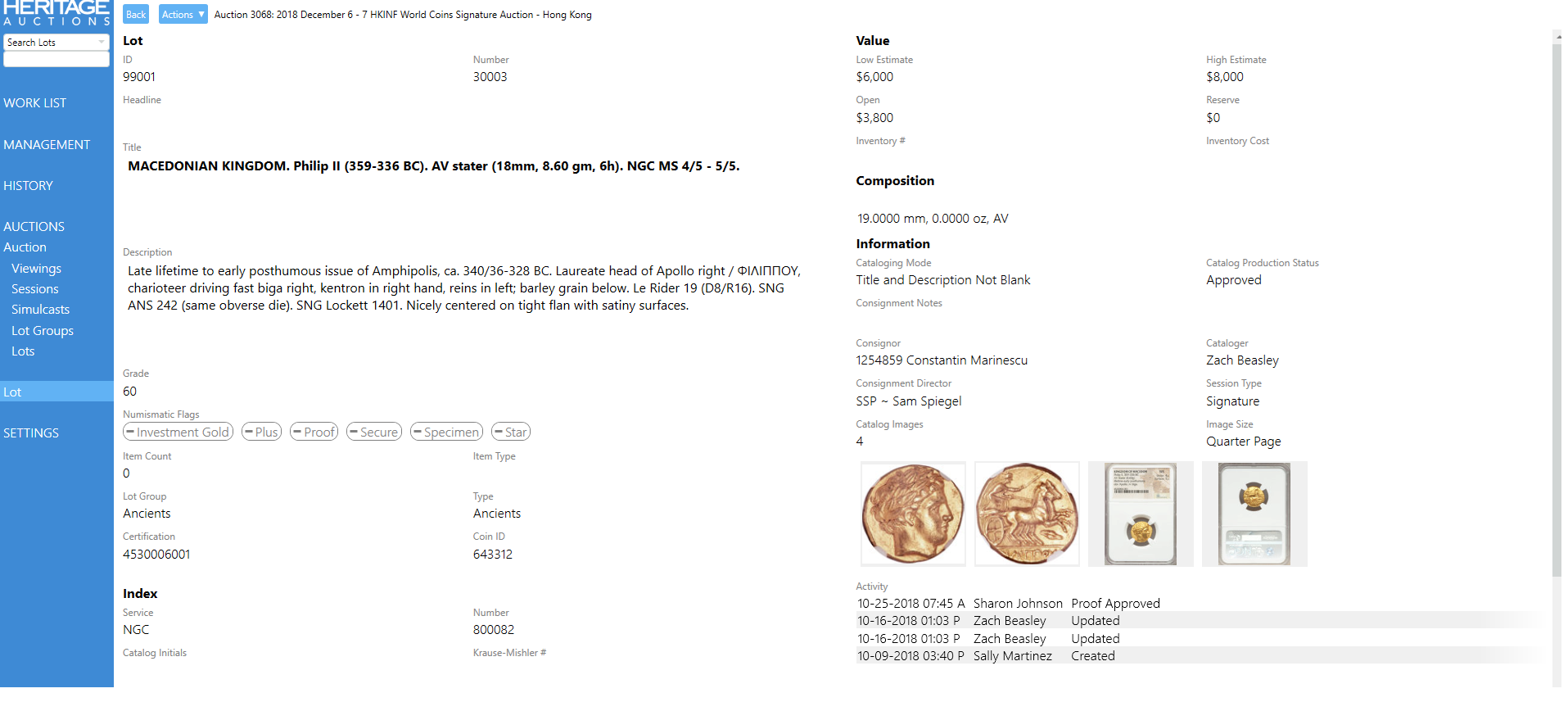 Results
With only one category left to go, Nexus is revolutionizing the workflow of over 250 catalogers throughout the company, and counting. New Worklist tools available to catalogers in Nexus allow communication between teams, eliminating several cumbersome email reports that required manual corrections.
Aside from the last remaining department, all of the data input by catalogers is finally in one place, and easily accessible by operations and client service team members, saving time on order fulfillment and phone calls or emails from clients. New tools are being built to continue to automate manual processes and make things easier for users.
If you'd like to hear more about my work on these Cataloging tools, please reach out by emailing me
here.